Give the Heaviness Back to the Weight of the Earth • 22x22 Original Painting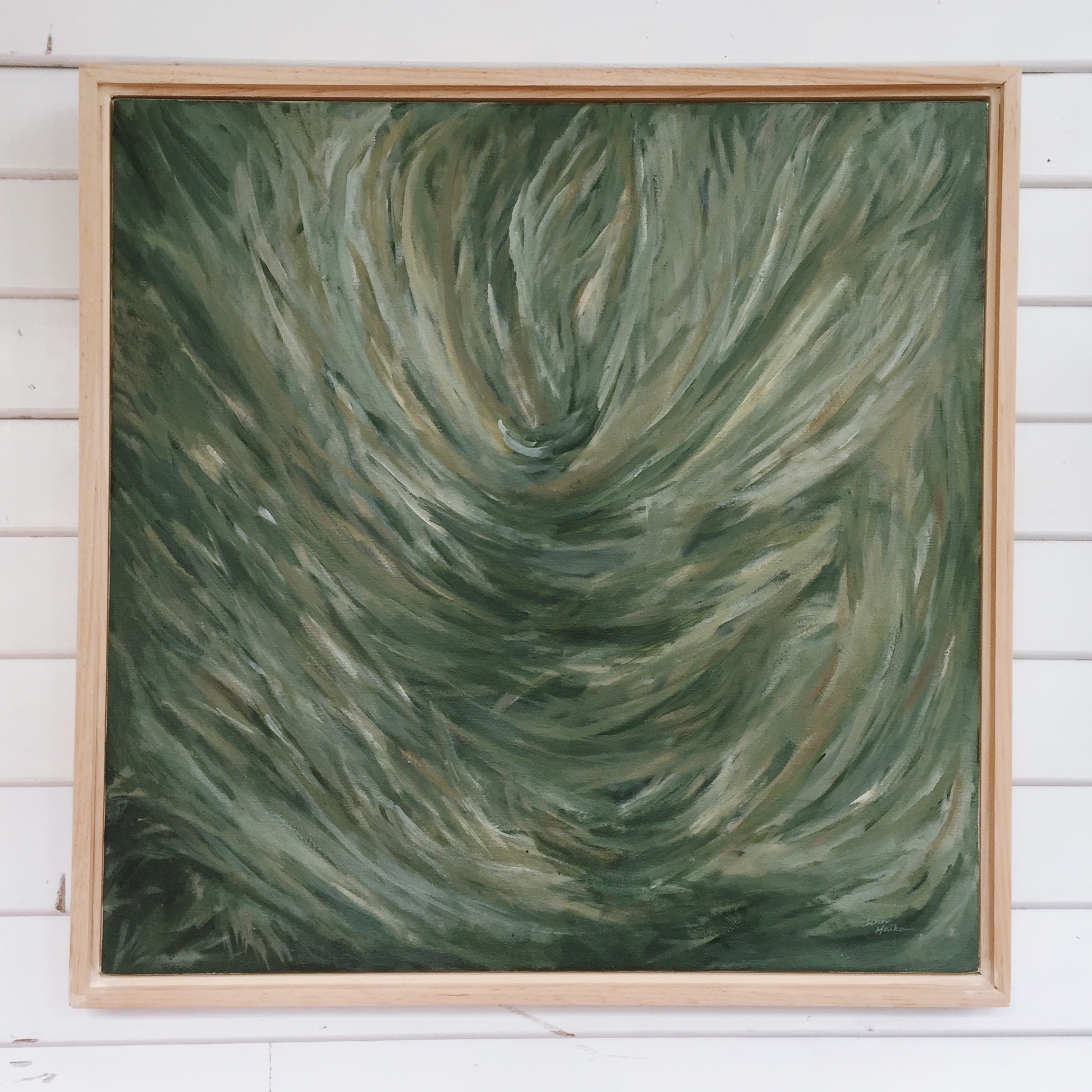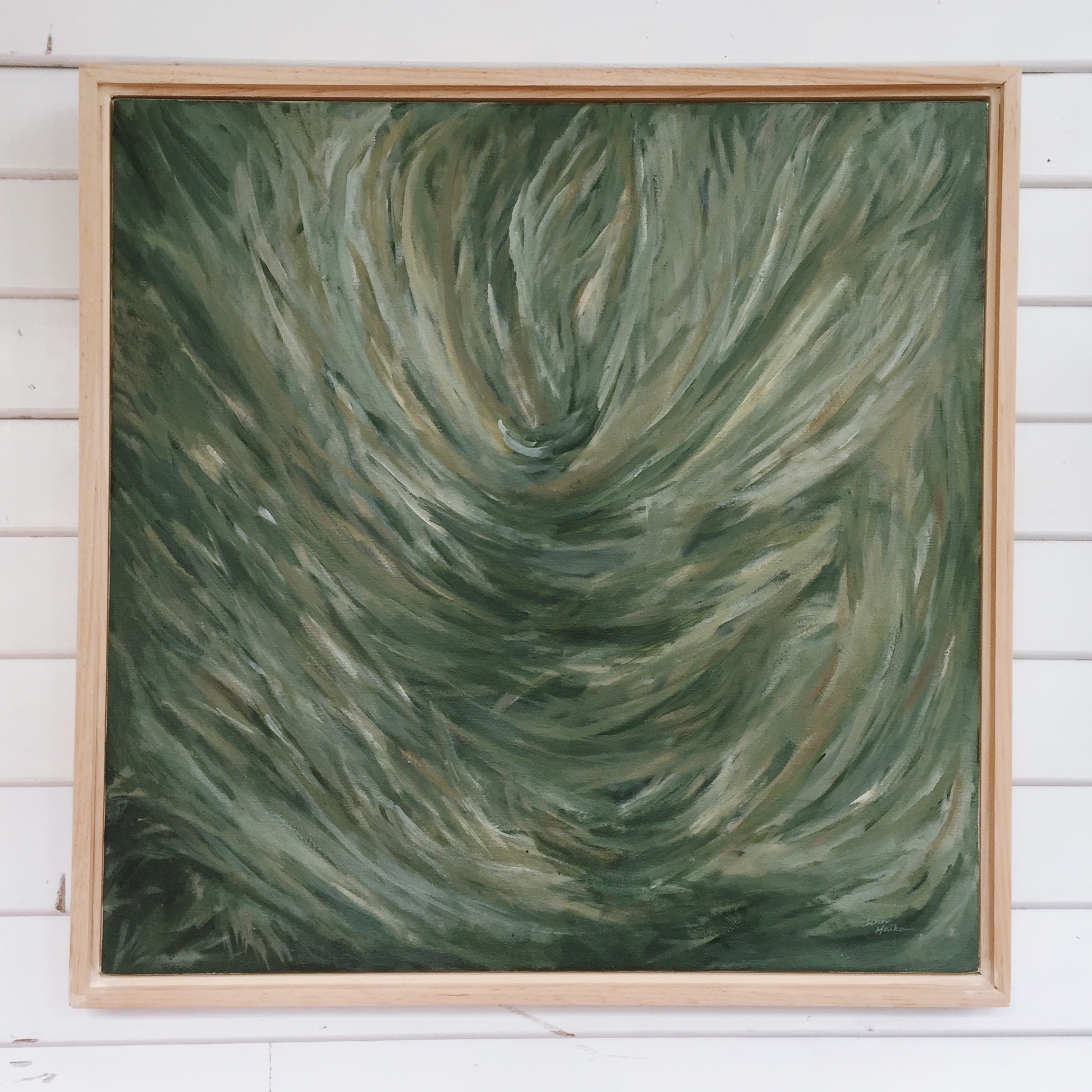 Give the Heaviness Back to the Weight of the Earth • 22x22 Original Painting
Details:
• This 22x22 piece is painted with acrylic on stretched canvas
• Signed, framed and ready to hang.
• Please email for shipping quote. Choose the local pick-up option when purchasing.
This is a piece from my show, A Walk Toward the Sunny Hill. The show is a contemplative study of a journey, both of a physical journey to the wild prairie fields that surround the home where I grew up and a journey of the soul as I respond to the land that I discover. Each painting examines the land- how it moves, how it plays a role in shaping those that tread upon it, what it is composed of. The show is composed of two parts- 6 impressionistic abstract canvas pieces that explore the grassy fields and the effects that they have on the viewer as the wind blows through. An additional 6 watercolour pieces are included under the title, The Living Things I Brought Back With Me, which examine the individual parts that these fields are composed of and how those parts may be preserved.